Satisfied Sleepers are a trusted blog that provide readers with tips and advice on maximising their profits in the world of online short-term rentals.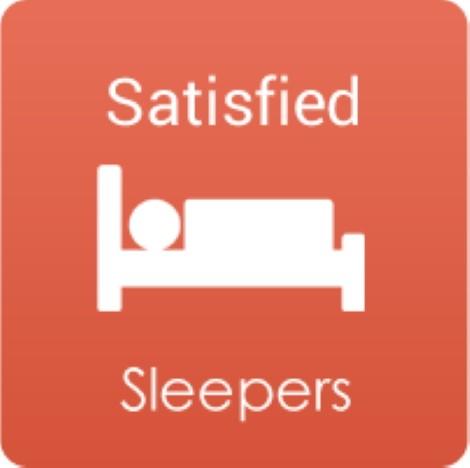 Maidstone, United Kingdom - December 6, 2019 /NewsNetwork/ —
Maidstone, United Kingdom – Satisfied Sleepers have released a new series of guides for Airbnb hosting seeking information on how to get more bookings.
Airbnb's popularity has been widely reported. It has now captured a large chunk of the market of holidayers looking for a place to stay. Airbnb report that it has facilitated 500 million guest arrivals and is active in 81,000 cities worldwide.
While this success has created a huge market of potential customers that trust the Airbnb brand, it also means competition within the market is now fierce.
This is where Satisfied Sleepers seeks to intervene with their latest guides. The company focuses on helping hosts to maximise their generated income through platforms such as Airbnb and Booking.com.
In an independent review, Satisfied Sleepers found that the top three criteria by which potential customers make their selections are price, reviews, and listing photos.
One of their latest guides outlines techniques for implementing pro-active pricing strategies. Satisfied Sleepers note the drawbacks of maintaining a flat rate year-round. They recommend hosts research their local areas to determine if the demand for their properties will fluctuate and to adjust their rates accordingly.
The importance of user reviews to business success in the online accommodation market demonstrates how customers have come to rely heavily on information from previous guests. For many guests, reviews remain the most-trusted method by which to gauge the potential of a listing. Satisfied Sleepers' latest guides share tips on creating luxury accommodations to generate higher ratings in the reviews and ways to respond appropriately to user reviews.
The photos included with a listing can lead to highly satisfied or sorely disappointed customers. Satisfied Sleepers notes that one common mistake hosts make is creating a mismatch between the expectations of guests and the actual delivered product. The staff writers for the blog offer techniques for producing high-quality pictures.
While Airbnb have attracted lots of headlines in recent years, Satisfied Sleepers also inform readers that this market is one clearly still growing. The tactics needed to succeed in it are constantly evolving in line with customers' expectations and platform features. It is with the aim to help hosts bolster host success on these platforms that Satisfied Sleepers publish their guides.
Contact Info:
Name: Tony Russell
Email: Send Email
Organization: Satisfied Sleepers
Address: 7 Burdock Court, Maidstone, Kent ME16 0GJ, United Kingdom
Phone: +44-7922-731632
Website: https://www.satisfiedsleepers.com/
Source: NewsNetwork
Release ID: 88938037