Neurolanguage Coaching, a Language Coaching concept and methodology created by Rachel Paling, has been shortlisted for the Reimagine Education 2019 Science of Learning Award.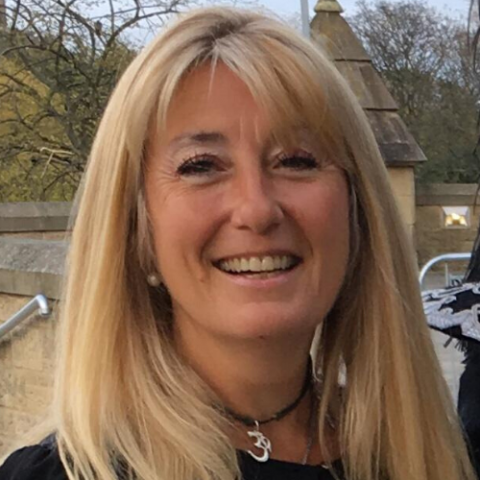 Winchester, United Kingdom - December 6, 2019 /PressCable/ —
On the 8th, 9th and 10th of December 2019, the Reimagine Conference and Awards will take place at the Imperial College Business School and the Queen Elizabeth II Centre in London.
This prestigious event is a global conference and competition, open to all those who are transforming education. This year, a total of 1507 educational innovators from as many as 39 countries submitted their projects to Reimagine's 16 award categories.
Being shortlisted is a big thing. The shortlisted innovators this year are drawn from the top 15% of applicants. Those shortlisted will showcase their innovations to a global audience of 600 educational leaders.
This year, Neurolanguage Coaching®, a Language Coaching concept and methodology from educational innovator, Rachel Paling, was chosen to be in that top 15% and has been shortlisted for the Science of Learning Award.
Neurolanguage Coaching is the efficient and fast transfer of language knowledge and skills from the Language Coach to the Language Coachee with sustainable effects facilitated by brain-based coaching and coaching principles and neuroscience. It introduces an understanding of the theory and principles behind brain-based coaching and how neuroscientific research can assist in understanding and formulating powerful coaching conversations.
The concept and method focusses on, and forever relates to, the learning, improvement or enhancement of a language that is being learnt, practised or utilised by the coachee. It encompasses the world of coaching: coaching models, tools, structure, practices, philosophies and in addition the ethics and standards of the International Coach Federation (ICF).
Rachel Paling, Managing Director and Founder of Efficient Language Coaching Ltd, has been developing the Neurolanguage Coaching method and certification since 2008 but formally created the concept in 2012. To say she is overjoyed to be shortlisted would be an understatement, Rachel Paling said "2019 has probably been the most incredible year of my life, as my creation, Neurolanguage Coaching, sweeps across the globe."
"The culmination of this amazing year will crescendo this final month of December with the grand finale at the Reimagine Education conference. I am so delighted to have been shortlisted this year for the Science in Education Award at the Reimagine Education conference as one of the 140 most innovative projects in education in 2019. "
It's certainly been a roller coaster year for Rachel. In January 2019 she travelled to Bolivia at a conference for over 300 people. Throughout the year she has been delivering her ICF accredited courses in London, Portugal, Argentina, Peru, Chile, Brazil, Moscow and Greece. In August, Rachel saw the publication of her second language book, Brain Friendly Grammar through publishers, Express Publishing. During May, she hosted the 3rd Annual Neurolanguage Learning Conference in Lisbon, Portugal where speakers from the worlds of teaching, coaching and Neuroscience came together with delegates from all over the world. More details can be found via their website, https://neurolanguagecoaching.com.
In addition to being shortlisted for a Reimagine Education Award, Rachel has reached another important milestone with 500 language teachers from 69 different countries having been trained as Neurolanguage Coaches throughout the world.
Rachel Paling continues "I am absolutely passionate about languages and how to transform the language learning process. Neurolanguage Coaching delivers language learning though a brain friendly coaching structure, integrating the skills, standards and professional practise of coaching as well as integrating the principles from neuroscience relating to how the brain functions, learns and reacts. Language learning starts with the educator. Once educators are transformed into coaches and then integrate the neuroscience, the entire process is transformed. Neurolanguage coaches worldwide are having some spectacular results from learners, shifting language learning from traumatic and frustrating to magical, effective and notably successful."
"And now to find myself with Neurolanguage Coaching among the 140 most innovative educational projects in the world is a dream come true. The recognition and acknowledgement of this shortlisting is phenomenal and I am extremely grateful to the shortlist judges for this recognition."
Jack Moran, Reimagine Education Program Manager, said: "The United Kingdom continues to face a troubling and costly language skills shortage, with the All-Party Parliamentary Group for Modern Languages noting, earlier this year, that the UK's language lack costs it approximately 3.5% of its GDP. In view of this shortage, innovative solutions to improve language teaching are imperative."
"The Reimagine Education Steering Committee acknowledge Efficient Language Coaching to be one such innovative solution. By combining the centuries-old practice of teaching languages with the latest insights from neuroscience in a theory-driven, efficacy-enhancing way, they are empowering teachers to provide the necessary personalised guidance that students of foreign languages will need. In particular, ELC was commended for its speedy scaling to 51 different countries, and its attempt to foster individualised, student-centric learning."
The Science of Learning Award is one of 16 categories. This award is given to the project that most successfully furthers scientific, humanistic and critical theoretical understanding of learning, engages in the design and implementation of learning innovations, and consequently improves instructional methodologies.
Rachel will showcase her pitch early on Monday the 9th to the panel of Judges also known as the Reimagine Education Grand Jury. Their evaluation of each pitch will determine who will win each category. They represent some of the world's top universities, world-famous technology companies, highly-innovative online education providers, and educational think-tanks.
Whatever the outcome on Tuesday 10th, to have been shortlisted and to be recognised globally has certainly been the highlight of Rachel's and Efficient Language Coaching's journey so far.
Contact Info:
Name: Rachel Paling
Email: Send Email
Organization: Efficient Language Coaching Ltd
Address: 6 Saint Cross Road 6 St. Cross Road, Winchester, Hampshire SO23 9HX, United Kingdom
Website: https://neurolanguagecoaching.com
Source: PressCable
Release ID: 88938112